Virtually Changing Education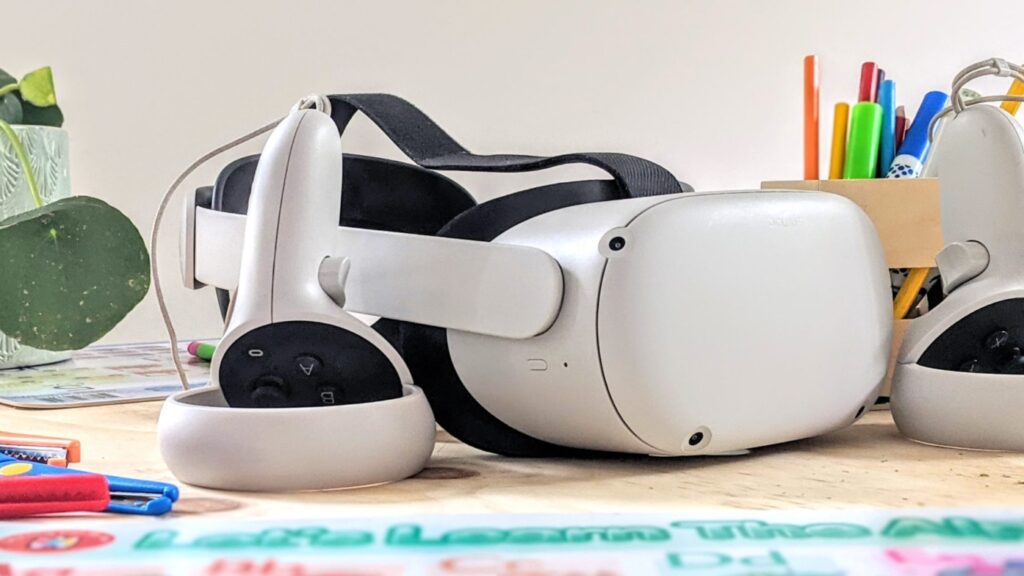 What does it mean to get "back to normal"?As Victorians sit at home waiting out our 4th lockdown, I can't help but think this disease wants us to workshop how to change things instead of our innate desire to get "back to normal".  I can't help but wonder how this latest lockdown will impact our thinking about education now that schools are back to teaching (and learning) from home. 
This has been front of mind for me for many reasons. The main reason, believe it or not, is that I have been playing games in Virtual Reality.
Last year before our first lock down, a good friend of mine, Jesse Lubinsky, published a book called Reality Bytes: Innovative Learning Using Augmented Reality, a book that focuses on how the futuristic-seeming virtual and augmented reality can and is being used to create an impact in every classroom. I have led my share of Google Cardboard workshops over the last 5 years where I demo'd simple virtual reality with Google Street View. I will admit that the concept of full immersion into a virtual space at that time seemed….futuristic.
Jesse convinced me to purchase an Oculus Quest 2,a virtual reality headset created by Oculus, a brand of Facebook, and check it all out for myself. So, during our 3rd lockdown last year, I bought this stand alone headset and a "walk the plank" game that allowed you to feel the rush of being high up on a virtual plank. Fun…but not life changing.
The change came from a battle royale game called Population:One. From every perspective this is a shooter game where your avatar battles other real people's avatars for first place. It is violent from the point of view that you use guns to do it. It's not scary or bloody, but it is emotionally stressful, hilarious, and down right fun.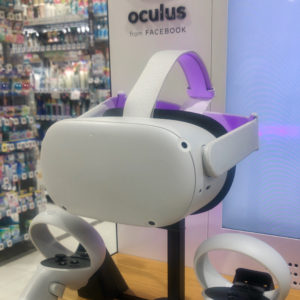 With your headset, you are in a sense "in" the game. You run around with and talk to a squad of teammates from around the world. Sometimes there are language barriers, cultural differences, and even conflicting perspectives on how to play the game. You have your strengths and weaknesses that hopefully are complemented by the random matching to teammates that the application does based on your skill level. I have never been a gamer so I have never done anything like this before and it is amazing.
The connection this game has to education came one day when the system matched me with a team that consisted of an american adult male and a middle school student from the UK. Since the game has a 13 yrs and up requirement, you are bound to get matched with student aged kids eventually. While there is a lot to unpack about that, the point I want to make is that this kid was supposed to be "at school" in virtual class at the time. I know this because he mentioned during a battle with another squad that he was also attempting to listen to his teacher's instructions coming through the laptop in the background. Can you imagine? Instead of focusing on a lesson his teacher was giving, he was playing a virtual battle royale game with two adults from other parts of the planet. That moment changed me.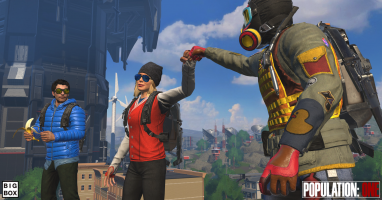 How in the world do you win back the attention of a student(s) while you are delivering the same lecture for the 3rd time that day and one of your students is collaboratively and creatively problem solving with a small team made up of diverse ages, backgrounds, experience and skill levels? We should also consider that the result of the virtual lesson may have been a small comprehension quiz while the success from the VR game is rewarded with celebration and points toward collateral that accumulates to "leveling up" and achieving badges.
No matter how many times I play this game (and it is a lot), I can't separate the teacher from the player. The conversations you hear among other players in the "lobby" are the same conversation you would hear walking across a high school campus even if most of the players are adults. As you walk around waiting for the game to load, you can hear a small group over there speaking Japanese, another group revisiting the strategy they used in the last match while some other group argues about COVID19. It is essentially a learning commons or form-class or the bus stop waiting to go to a sporting event.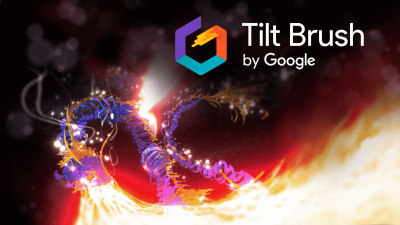 How might we meet students where they are with technology to improve the impact of our teaching and learning? We can see shining examples of teacher leaders around the world embracing this virtual technology.
Donny Piercey, the 2021 Kentucky,USA Teacher of the Year and Partial.Credit podcast host, introduced the Oculus to his primary school class by mirroring his headset to his video conferencing tool. He showed them Tilt Brush, a room-scale 3D-painting application from Google. Creating and drawing life sized objects is one thing but when kids use the modeling tool to recreate a molecule or sketch the idea they have for a structure, we are being transformative.
Chris Buswell, a STEM EdTech teacher and 2019 Queensland Teacher of the Year, chats in this video for STEM Punks about the Chem Cave at USC Sunshine Coast campus. Mixing virtual reality with Chemistry, Buswell attempts to reimagine chemistry learning in the classroom while creating "equitable access to the resources across the world.
Ingvi Ómarsson, Chief Innovation Officer in Skagafjörður, Iceland, recently shared with me that his school created 11 VR stations so year 6 students could recreate the Solar System. Each station features an HTC Vive hooked up to a monitor so partners can build and guide each other through the process.
These teachers not only inspire their students with their use of technology but they inspire me to keep trying new things. This virtual reality experience has helped remove the walls of our lockdown and allowed me and my own family to venture beyond this space. VR has allowed me to play along side my own brother in New York and allowed me to chat business with my USA colleagues over virtual golf.
How can we imagine learning using a tool like this?
How can we design virtual reality experiences to compliment our instruction?
Are you using any virtual reality in your classroom?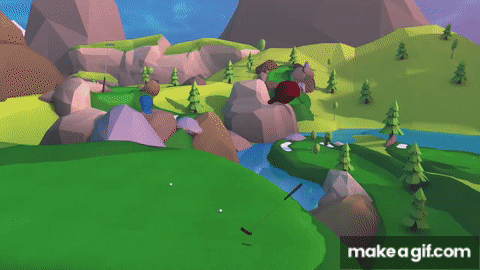 Share the things you are doing or are excited about in the comments below.